My Review
Sia went through a traumatic experience, and with her brother, got through it but never got closure.  For years she sees Predator in underground MMA  fights and she is smitten.
Ray (Predator) has always seen Sia.  And one night, he finally gives in to the pull he has to her.  She makes him feel out of control, and makes him want to put down roots.
I love bad boys with big hearts.  Ray is a badass with a heart of gold and I love that he can't keep away from Sia.  That his love for her is so strong. for her that he has to protect her, even if it is from himself.
Sia is a survivor.  But it isn't until she decides to let Ray in, that she truly finds that she has the strength she needs to reclaim her life and move on.
I teared up in spots and wanted to smack Ray a few times.  Only fabulous writers can elicit such strong feelings..  To me, that is a sign of a great book.  I look forward to reading more from this author.
Synopsis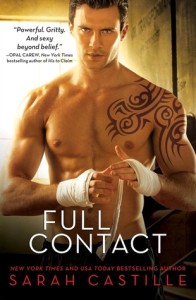 When you can't resist the one person who could destroy you…
Sia O'Donnell can't help but push the limits. She secretly attends every underground MMA fight featuring The Predator, the undisputed champion. When he stalks his prey in the ring, Sia is mesmerized. He is dominant and dangerous and every instinct tells her to run.
Every beautiful thing Ray "The Predator" touches he knows he'll eventually destroy. Soft, sweet and innocent, Sia is the light to Ray's darkness-and completely irresistible. From the moment he lays eyes on her, he knows he's going to have to put his dark past behind him to win her body and soul.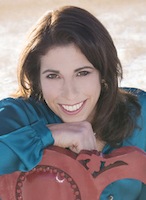 New York Times and USA Today Bestselling author, Sarah Castille, writes contemporary erotic romance and romantic suspense featuring blazingly hot alpha heroes and the women who tame them. A recovering lawyer and caffeine addict, she worked and traveled abroad before trading her briefcase and stilettos for a handful of magic beans and a home near the Canadian Rockies.
Author Links:
http://sarahcastille.com/