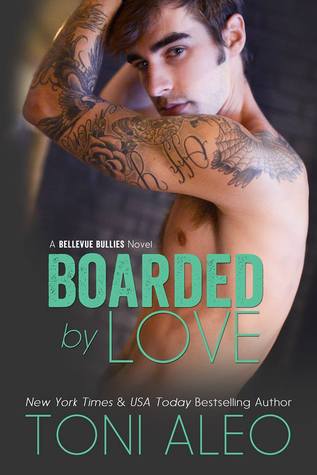 Jude Sinclair here, hockey player for the Bellevue Bullies and lover of all ladies. Hockey's in my blood, and not to sound full of myself, but I'm good at it…really good. The draft is within my reach—it's mine to take—but that's not the only reason people know my name. They know me because of my way with women. They know the score, and I aim to please. I just tend to stay away from repeat performances. In other words, I don't do relationships beyond my family and friends. I'm happy with life. However, I should warn you that my story and how I see it playing out is about to change due to a certain redhead on campus.
She's beautiful. Stunning. Breathtaking.
He's trouble from the moment I see him. I don't know what I'm thinking, but from the moment I meet his gaze, I'm his. It's a scary feeling.
I've never trusted anyone outside my aunt and uncle—and even that took months. I didn't have it easy growing up. My mom was usually strung out, and she didn't give me a second thought. Drugs and the men who paid her were more important to her. It was horrible, but I'm stronger today. Because of my past, security is what I need most. Money assures me that I can take care of myself today, tomorrow, and next month. I don't want to ever be hungry or go without again, so I work hard for every penny.
Oh, by the way, I'm Claire Anderson. I'm a hard-studying sophomore at the University of Bellevue, dancer for the school dance team, and a burlesque dancer at a club, but that's my secret.
You may think you know how our story ends, but you have no clue. It's not easy falling in love… or living happily ever after. At first it may seem so, but when is anything worth having ever won without a fight?
Especially when you're boarded by love.
OMG I am actually writing this review right after reading this book! I could not put it down! As soon as I realized it was on my Kindle, I squealed like a teenie bopper at a Beiber concert and started reading it.
This book was real. Both Jude and Claire didn't play the little kid games. They spoke their mind and talked it out and feel in love at first site and owned it. That is so refreshing in a book latley. Yes, there is a conflict that tears out your heart and has you crying (kleenex box must be out). Life crashes in on Jude and I understood the whys of it. We just had to wait for his mind to catch up to his heart.
I know this is the first book in the Bellevue Bullies Series, but I always picture Claire as being an Assassin. I mean her Uncle is Phillip. She practically calls the entire team "Uncle". Except the one she tried to sleep with anyway. This is only more accentuated to me by the many appearances by Phillip, Reece, and other Assassin and Assasin wives. My absolute favorite part outside of the actual amazing story, is that we get Phillip's point of view. It was awsome to meet up with him and Reese again.
This book made me gush with tall the mushy lovey dovey stuff. I was just as amazed by it as Jude was. His brothers and teammates tease him awfully. I can't wait for each of them to fall too!!!!
Another winning series for Toni! 5 Hearts!!!!!