Pre-Order Now!
Kindle: https://amzn.to/2Fu6lAg
Nook: http://bit.ly/WolfNook
Kobo: http://bit.ly/WolfKobo
Apple Books: https://apple.co/2Fxt91P
Landing Page (link will be live the day of the reveal): http://bit.ly/WolfLandingPage
PRINT LINKS
Available on release day
Add it to your Goodreads shelf: http://bit.ly/GRWolf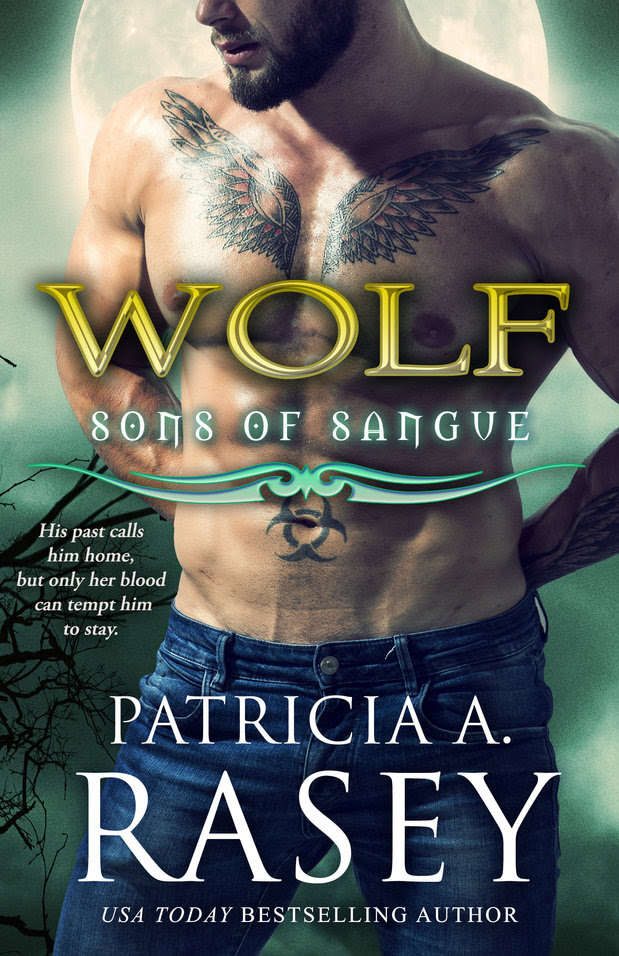 Grigore "Wolf" Lupei left his past behind and for good reason. Staying with Caitlyn Summers would have held her back, would have stifled her dreams and her beautiful voice that deserved to be shared on a world stage. Instead, Wolf's stayed away while her career flourishes, convincing himself he's content to watch Caitlyn from the sidelines despite knowing she'll never forgive him for walking out. Wolf can't let her know the truth. He's not the man she used to love–no longer a man at all, but a creature of the darkness. A lethal vampire and member of the Sons of Sangue MC. But when he learns someone has threatened Caitlyn's life, nothing will stop him from keeping her safe.
Caitlyn Summers is at the height of her career, performing sold-out shows all over the world. When a death threat comes, she refuses to cancel her tour, reluctantly agreeing to a hire a bodyguard. She never dreamed the one man who broke her heart would come walking back into her life to protect her. She's never gotten over Wolf, but putting her life in his hands is the last thing Caitlyn wants–especially when she realizes what he's become. But there's no denying her desire for the dangerous man, and as the spotlight thrusts her into a killer's reach, Wolf will have to prove that Caitlyn can not only trust him with her life, but with her heart as well.