My Reviews
Forget Me Knot – This is the first in a new series by this wonderful storyteller, Lori King. If you have never read one of Lori's books before, give this one a try. Abe and Sera Crawley couldn't have kids themselves, so they did a truly unselfish thing, they took in foster children. This is only brief minutes of the book, however, without that one moment of them deciding to foster, we wouldn't have the men who now run Crawley Creek Ranch. Each have a heart breaking story, of how they arrived there, but they stayed there because it was the one safe place they every knew. Drannon came there when his mom died. Like any child, he left the ranch to make it on his one. When he stumbled, he always had a home to come back to.
Lacy never knew her mother, and her father never really got over her mother enough to put enough into her. It sad that she lost one parent, yet not really having the other in a different way. When she loses her job, she decides to go do the one thing she always want to do…..ride a horse.
The chemistry between Drannon and Lacy is instantaneous. You could almost see it was so strong. He is a cowboy through and through, but for Lacy, he can be as tender as a filet mignon.
I really enjoyed this story, and I look forward to the next installment.
Rough Ride Romeo – Who know running over a poor defenseless motorcycle would be one of the best things Romeo could have ever done! Franki was in town to find her sister. Tired and afraid the last thing she needed was for her only mode of transportation to be taken from her.
Taking the bike home for one of his brother's to fix, Romeo did the one thing that Crawley Creek was known for, he took in someone in need. Franki quickly finds herself seriously attracted to Romeo and vice versa. Determined to find her sister, she confides in Roman and together they will do anything to help her.
This books is funny in one moment, extremely hot in another, and so sad in another that you will have tears in your eyes. Franki and Romeo are definitely two halves of one soul. Made for each other.
Synopses
Lacy Denvers has lost her job, and lost her way. All she wants to do now is get her career back on track and find some stability again, but first, she wants to mark something off her bucket list: She wants to learn to ride a horse. Her dream vacation to the Crawley Creek Cattle Ranch turns into a lesson in patience when the North Dakota winter proves unpredictable as ever. Wrapped in a cocoon of snow, Lacy finds the ranch to be a hidden treasure trove of cowboy eye candy, and her mouth is watering even as her brain is telling her to run.
After a devastating tragedy, a young Drannon Russo ended up fostering with the Crawley family, and found a home. He's only moved away once and had to lean on family for support when his dreams were shattered. Being a cowboy on a ranch is a pretty lonely existence. When a beautiful redhead shows up looking for a fresh start he's determined to give them both what they want.
Will this vacation into the heart of cattle country turn out to be a mistake, or will Lacy and Drannon find their future in each other?
AMAZON US I AMAZON UK I AMAZON CA I AMAZON AU I NOOK I ARe I SMASHWORDS

Cowboys don't cry, but Roman "Romeo" Freemont certainly has enough tragic history to spend his days teary-eyed. Instead he's turned to women and liquor in an effort to soothe his aches and pains, but when a petite brunette with a feisty temper comes crashing into his world, he realizes what he's been missing.
Francesca "Franki" Scott has walked through fire herself. Nowadays she just isn't a people person, and she's definitely not interested in a wannabe playboy ranch owner either. She has a mission and it could mean life or death for someone close to her if she gets distracted.
Closing the gap between these two wounded souls could mean surviving yet another tragedy. Will their determination to hide their pain from themselves be their downfall, or will they come through this rough ride together?
AMAZON US I AMAZON UK I AMAZON AU I AMAZON CA I NOOK I ARe I SMASHWORDS

** FREE **
AMAZON US I AMAZON UK I AMAZON CA I AMAZON AU I NOOK I ARe I SMASHWORDS
** Pre-order Claiming His Cowgirl (Crawley Creek, Book 3) : Releasing August 25 **
AMAZON US I AMAZON UK I AMAZON CA I AMAZON AU I SMASHWORDS
Best-selling author, Lori King, is also a full-time wife and mother of three boys. Although she rarely has time to just enjoy feminine pursuits; at heart she is a hopeless romantic. She spends her days dreaming up Alpha men, and her nights telling their stories. An admitted TV and book junkie, she can be found relaxing with a steamy story, or binging in an entire season of some show online. She gives her parents all the credit for her unique sense of humor and acceptance of all forms of love. There are no two loves alike, but you can love more than one with your whole heart.
With the motto: Live, Laugh, and Love like today is your only chance, she will continue to write as long as you continue to read. Thank you for taking the time to indulge in a good Happily Ever After with her.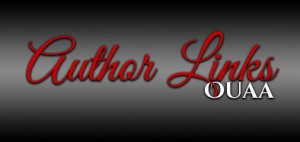 Join We Wrote Your Book Boyfriends for lots of games and prizes!!
https://www.facebook.com/groups/wewroteyourbookboyfriends