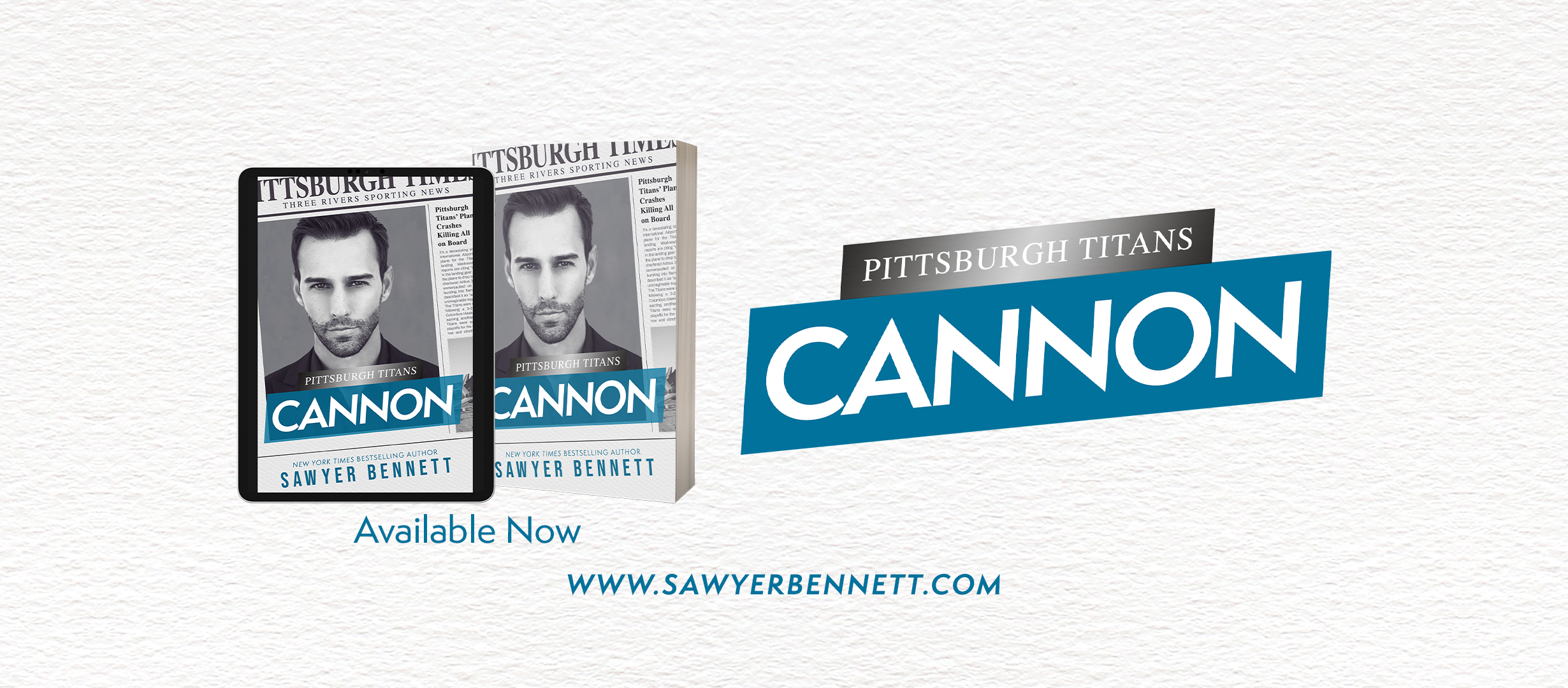 Cannon is a widower who is trying to make a winning team.  He puts his all into it.  He has no life outside of hockey.  His only joy is his morning coffee with Ave at the coffee shop.  Ave can't believe someone like Cannon would want anyone like her.  She was fooled by love once and it cost her everything.  But, there is something about Cannon she cannot resist.  Cannon and Ava both have really sad stories that had tears in my eyes.  They totally needed each other to heal and move on.  Another touching story from a great author.  Can't wait for the next book.
Cannon West left his hockey playing days behind to care for his dying wife but has since found
success on the other side of the bench. Now, as the youngest head coach in league history, he's hoping to lead the Pittsburgh Titans to a winning season. The last thing he's looking for is a relationship, but life sometimes takes us in another direction.

The Pittsburgh Titans are still working to move on from the tragic plane crash that forever changed the landscape of their organization. Having lost my wife, I know all about grief and the guilt of survival which makes me uniquely equipped to take this team to the next level. From the very first time I stepped inside the Titans' arena, I knew I was exactly where I needed to be.
New to town, I'm still establishing my routine, but I have the most important aspect under control
— the coffee shop where I stop on my way to the arena every morning. A strong cup of java and the gorgeous manager who I can't help but chat up is quickly becoming my favorite way to start the day. But no matter how much I enjoy the blush that stains Ava Cavanaugh's cheeks with my admittedly awkward attempt at flirting, I know it will never be more than brazen banter with a new friend. My job consumes almost all my time, and I know firsthand what that level of commitment can do to a relationship.  That doesn't mean I'm not open to some fun.
My career comes first, but Ava understands my boundaries. The only problem is that once I give into her temptation, the rules I set for myself become blurred, and my mixed signals hurt Ava—the one thing I promised I wouldn't do. I've put myself in what seems to be an untenable situation, but I've faced those before. Now I need to find the strength to move past my fears, or risk losing my second chance at love with the woman who has stolen my heart.
All books in the Pittsburgh Titans series can be read as standalones. See the entire series here.
Buy the digital and signed paperback direct from Sawyer Bennett.
** Digital files will be delivered via BookFunnel and sent to the device of your choosing**
About the Author:
New York Times, USA Today, and Wall Street Journal Bestselling author Sawyer Bennett uses real life experience to create relatable stories that appeal to a wide array of readers. From contemporary romance, fantasy romance, and both women's and general fiction, Sawyer writes something for just about everyone. 
A former trial lawyer from North Carolina, when she is not bringing fiction to life, Sawyer is a chauffeur, stylist, chef, maid, and personal assistant to her very adorable daughter, as well as full–time servant to her wonderfully naughty dogs.
If you'd like to receive a notification when Sawyer releases a new book, sign up for her newsletter
(sawyerbennett.com/signup).
Connect with Sawyer:

Facebook/Reader Group/TikTok/Instagram/Goodreads/BookBub/Join Sawyer's Newsletter