Lies (Undercover Phoenix, #1)
My Review
Ok first I have to say, if it has to end in a freaking CLIFFHANGER!!!!!, at least it is writing by the fabulous CA Harms.  Josh is the manly but loveable FBI agent a girl can really fall in love with.  He would have never taken this assignment if he had met Gabby first.  Just when he has found her, he has to let her go.
She isn't one to party or sleep around.  When she does something so out of character, Gabby knows there is something there. Can she let Josh's job take precedence over their relationship?  Or, will she lose him forever.
You want me to say more right…..well I can't, because it is a cliffhanger!!!!  Why do you do this to me!!!!????  Now we have to wait……if you haven't guessed, I hate cliffhangers.  I want my HEAs but for CA, I will try to be patient, because even if it was a CH……I loved it.
************
Thrust into a world of drugs and criminal activity, integrating himself into the Russian Mafia turned out to be much more than Josh bargained for.  It's dark and it's dangerous.  The lives they destroy along the way will never be the same.  The things he is forced to do will haunt him forever.  Even more importantly, he never planned on meeting her… 
A chance encounter with Real Estate Agent Gabriella Shannon, has Josh questioning his ability to complete his mission.  And now the dark world may consume them both.  
Leaving now would only risk the safety of those around him.  But when his cover's blown Josh is forced to make a decision that will reroute his future.  One decision. 
The hardest decision he will ever have to make in his life.  And those he meant to protect will be the ones who suffer the most…
C.A. Harms is like any other addicted reader. She enjoys happy endings and HEA love stories. She hasn't always been a lover of Romance and had once been addicted to a good Mystery. Just recently she has taken on a new liking and now is a full blown Romance novel addict.
She lives in Illinois and enjoys spending time with her husband and two children. You will always find her with her kindle or paperback in hand as it is her favorite pass time.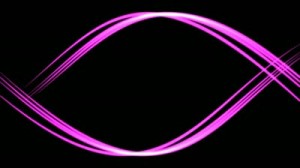 Status Update ( #gaymers, #1)

You must have heard the phrase, "Two ships that pass in the night".  Well how about you replace ships with RVs.  Noah is a closeted loner who is trying to write his book.
Adrian is a virtual game developer who is on his way to his sister's wedding.  When the guy he is driving with stands him in an RV park, Noah feels more than just bad for him.  He decides to do something totally out of character, and decides to drive Adrian to his sister's.
Adrian brings Noah out of the closet for now, and he hopes that he will stay out.
This is a really sweet, yet hot, read that is only made better by the inclusion of the men's dogs.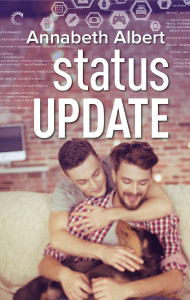 Adrian Gottlieb is winning at life. He's a successful video game designer with everything a man could ask for, including a warm comfy ride to Denver and a date for his sister's wedding. But he finds himself in need of a total reboot when he's left stranded at a snowy campground in Utah. Holiday plans? Epic fail.
That is until Noah Walters offers him shelter for the night and a reluctant cross-country ride. Nothing about the ultraconservative geoarchaeologist should attract Adrian, but once he discovers Noah's hidden love for video games, the two connect on a new level. Soon, a quiet but undeniable chemistry sparks.
Something doesn't add up, though. As the miles accumulate and time runs out, Noah must face the most difficult choice of his life. Meanwhile, Adrian must decide whether he's ready to level up. Is their relationship status worth fighting for, or has this game ended before it's even begun?
Annabeth Albert grew up sneaking romance novels under the bed covers. Now, she devours all subgenres of romance out in the open—no flashlights required! When she's not adding to her keeper shelf, she's a multi-published Pacific Northwest romance writer.
Emotionally complex, sexy, and funny stories are her favorites both to read and to write. Annabeth loves finding happy endings for a variety of pairings and is a passionate gay rights supporter. In between searching out dark heroes to redeem, she works a rewarding day job and wrangles two toddlers.
Represented by Saritza Hernandez of the Corvisiero Literary Agency